What I'm Up To
Miami always makes my heart happy. The unique pastel palettes of South Beach, the tall, stern palm trees that provide that soflo shade, and the childhood memories of my grandparents' Miami Lakes house always calms my soul. I had a great time in Miami last week visiting my family and soaking in that Miami sun. It was great forgetting the stresses of DC and indulging in my family and friends.
Anyway, I'm currently in the process of creating my second book Nasty Trash Art. I've been in the process of designing the book and shooting for it. It's been one of the toughest things I ever had to do because I literally have to live and breath the NTA concept. I found that it had a toll on my creativity. Investing so much energy in a dense idea like Nasty Trash Art has disabled me from taking the photos that I want to take-- visuals of color, people, and experiences. I don't think it's a bad thing that NTA has shifted my work and focus, but it got a bit exhausting.
So I decided to go back to the photos "I'm known for" (in the words of my mom). And because I took a break from visually conceptualizing NTA, it's making me fall in love with it all over again. Creativity is hard, creating from scratch is hard. I'm just trying to navigate my mind and creative journey as efficiently and authentically as I can.
Anyway, I can't wait to show you a couple of pages from Nasty Trash Art in the coming days. AHH!! So for now, here are a couple of photos from my travels to Miami. Color. People. Experiences. Yes.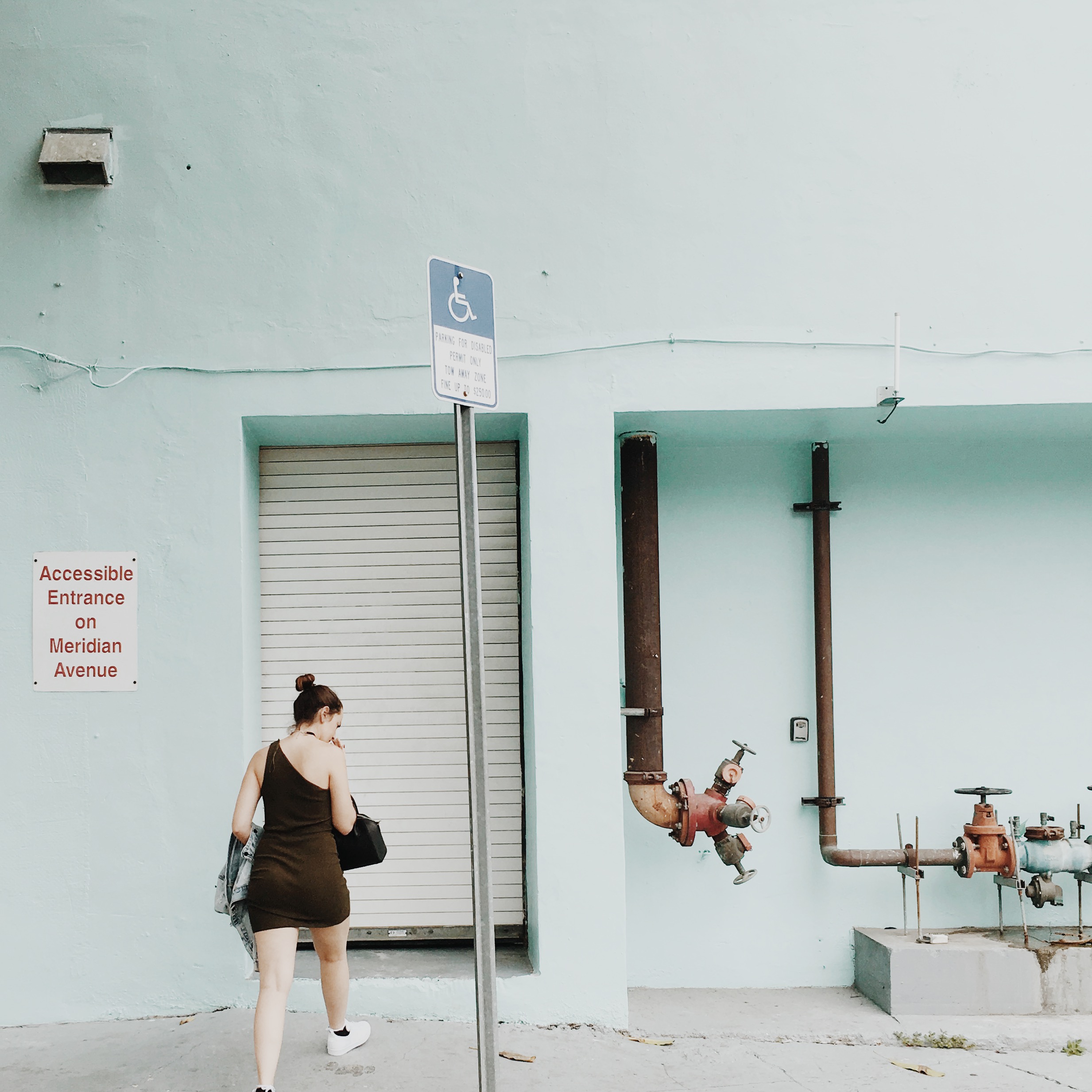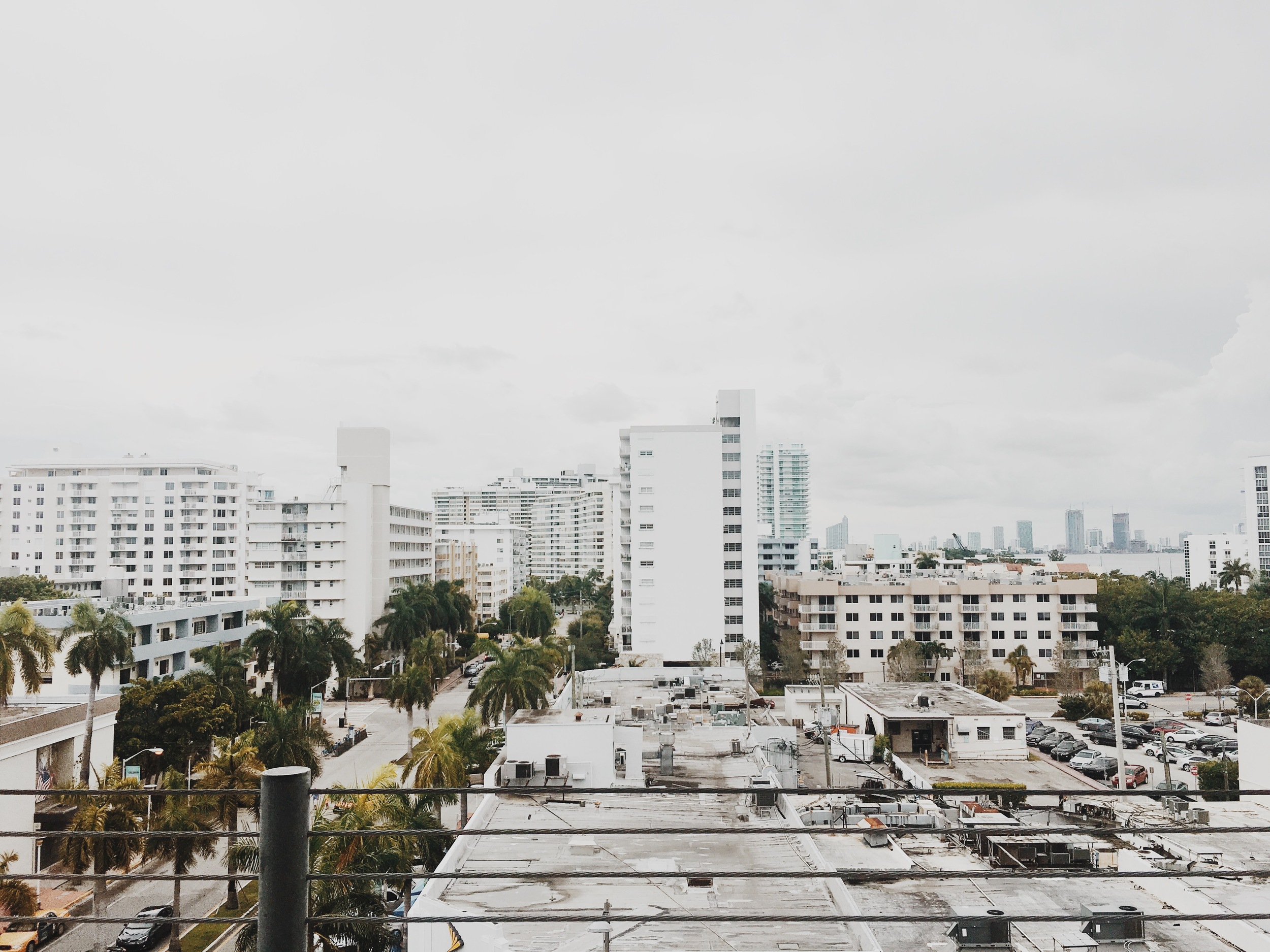 Shop My Feed
Shifting gears a bit. A lot of people have been asking where I get my clothes. So I'm going to tell you where you can find my Miami/pastel inspired outfit as well as my cousin Isabelle's outfit. Isabelle is an amazing stylist. I've always envied her sense of fashion. She recently started an Instagram blog where she provides style inspiration and tells you where to get the clothes she's rocking. Make sure to follow her fashion Insta Wear The Label.
Shop Isabelle's Outfit
Dress: Simple green dress from Zara
Jacket: Any light blue jean jacket/steal yo man's
Glasses: Dior
Shoes: Stan Smith Adidas
Bag: Black Givenchy bag
Follow @wear_the_label on Instagram for more woman's style by Isabelle Baboun.
Shop Steven's Outfit
Shirt: Pink "AUGHH!!" shirt from Urban Outfitters.
Short: Ripped white short from Urban Outfitters.
Hat: Simple white cap from H&M, but you can find it anywhere (Pacsun, Tilly's, or Urban)
Shoes: Stan Smith Adidas
Glasses: Blue reflector glasses from Mango (they do not carry the exact ones I'm wearing anymore, but their summer collection is bomb!)
Jacket: Any light blue oversized jean jacket
Thanks for reading and tolerating me! Make sure you follow my Instagram for more updates on Nasty Trash Art and what I'm up to @stevenbaboun.
Vibes + more vibes,
Steven xx